Introduction: With consumers' increasing pursuit of environmental protection culture and the influence of the "plastic limit order", cosmetic packaging materials that use bamboo products as containers have gradually become popular. Pure bamboo packaging materials, excellent selection of materials, sophisticated craftsmanship, not only a practical commodity, but also a strong ornamental, people not only have the comfort of returning to nature, but also feel the breath of Chinese traditional culture. Today we briefly introduce the following bamboo products packaging materials:
01
【About bamboo packaging materials】

Bamboo products mean packaging products based on bamboo. At the same time, it refers to the general name of containers, materials, and auxiliary materials used in accordance with certain technical methods to protect products, facilitate storage and transportation, and promote sales during the circulation of goods. It also refers to the operation activities of applying certain technical methods in the process of using containers, materials and auxiliary materials to achieve the above-mentioned purposes. After the combination of cosmetic products and bamboo materials, the concept of environmental protection is highlighted, and visually, it also appears very high-end.
02
【Characteristics of bamboo products】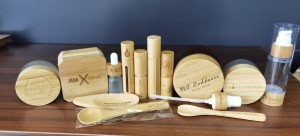 Renewable resources are very good from the perspective of environmental protection;
You can collect and make works of art. It's a very good material;
The embodiment of taste can improve the overall taste;
Health, such as bamboo charcoal and bamboo fiber
Beautify the image, be more attractive or have commercial value.
03
【Application of Bamboo Packaging Materials in Cosmetic Packaging Materials】
The application of bamboo packaging materials in the cosmetic packaging industry is mainly used in pump head shells, bamboo eye shadow boxes, bamboo lip gloss tubes, bamboo lipstick tubes, bamboo powder boxes, bamboo eyelash tubes, bamboo cream jar bottles, bamboo bath series, etc.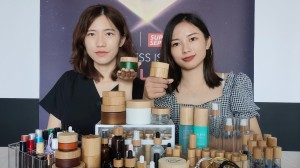 04
【Sustainable development of bamboo packaging materials】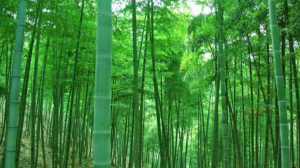 Known as the "Civilized Country of Bamboo", China is the earliest country in the world to research, cultivate and utilize bamboo. From the huge role of bamboo in the development of Chinese history and culture and the formation of spiritual culture, the long-standing relationship between bamboo and Chinese poetry, calligraphy, painting and garden design, and the close relationship between bamboo and people's lives, it is not difficult to see that no plant can be like that. Bamboo also accompanies the formation of human civilization and occupies an important position. Due to the abundant and low-cost raw materials, bamboo products will become the new favorite of packaging materials and lead a new round of packaging fashion trends in today's lack of global wood resources.
05
【Appreciation of bamboo packaging materials】

Concluding remarks
Bamboo product packaging has become a new fashion. As a professional manufacturer, Shanghai Rainbow Industrial Co., Ltd. provides one-stop cosmetic packaging solutions for global customers. Welcome your inquiries, please tell us your needs.
——————–
Editor: RainbowPackage-Bobby
WhatsApp: 008613818823743
---
Post time: Jul-13-2021